Pie-in-the-Sky Farm
Bed & Breakfast and Retreat
Marshfield, Vermont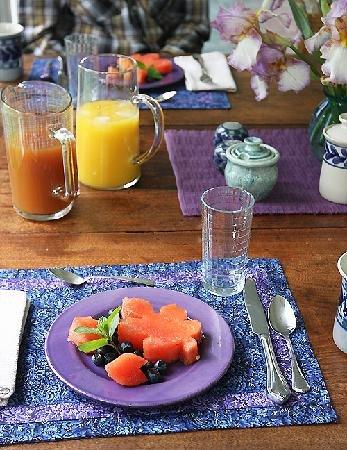 Breakfast thanks to Tamara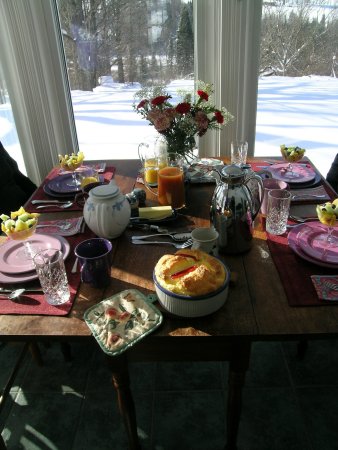 We have been developing breakfast recipes for twenty years now. We do not have to repeat a menu for at least 10 days!
Pie in the sky's signature dish is souffle, often Vermont cheese souffle, sometimes, asparagus, mushroom, fiddlehead, or leak souffle.

We have at least ten years experience by now developing our gluten free recipes and Vegan recipes for guests who request those menus.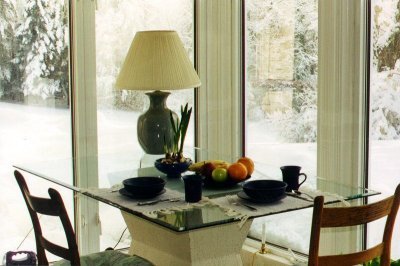 Sunroom in full winter
Where most of our eggs come from:
facebook.com/stilbrokefarmpottery/
with suppliments from our ducks (when in the mood)
Welcome | Rates | More Photos
Area Attractions | Civil Unions/Marriages | Why is it called "Pie-in-the-Sky"?