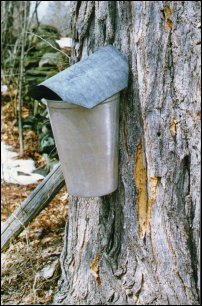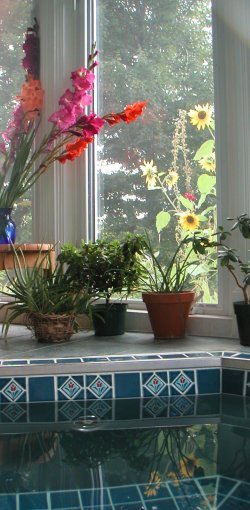 Marshfield, Vermont
Area Attractions
Artists and Artisans:
Black Thorne Forge Blacksmith specializing in Judaica; and many beautiful & useful household furnishings

Peacham Corner Guild facebook.com/peacham.guild Peacham Corner an artisans' cooperative store located in the village of Peacham --work by some of the excellent local artists
Artisans Hand : an artisans' cooperative store located in downtown Montpelier; many of the artisans live in our or in other nearby towns and welcome visitors to their workshops.
Quilts
Peacham Cafe
Wood Art Gallery 46 Barre Street. Montpelier

Stilbroke Farm Pottery and grocery Charming hidden away art studio and place to buy farm-fresh eggs, other hand-crafted gift items, kitchen gadgets. Just over the hill from Pie on the Stilbrook River
Vermont Yarn Shop at Plainview Farm -- Home grown Vermont yarns, non commericial yarns & accessories
Studio Place Arts (SPA) Art Gallery, cafe, artists studios, and art classes
We can arrange for you to meet one or more of the potters, glass makers, bread bakers or other craftspeople who reside in the area and learn about their work.

Bookstores and Libraries:

Bear Pond Books : corner of State & Main Montpelier.
wide selection fiction, travel, children, current affairs

Farm Tourism:
Bragg Farm : maple syrup and local craft source on Route 14 in nearby East Montpelier; Jay just loves their maple "creemies".
Cabot Creamery : home of the prize-winning cheddar in next-door Cabot; you can tour their cheese plant and sample all kinds of other products.
Great Vermont Corn Maze :North Danville, deep in the boonies about 20 minutes from Pie -- 5 acres of turns and dead ends. Flower garden and mountain view part way thru the maze. Retail shop. + Children's Maze. On a third generation dairy farm. Open August - September, & some in October
Horse Riding Lessions:


Hay Rides xxxxxxxxx
223-3023


Horse and Wagon Rides:


Hay Rides Peck Farm Pick Your Own Pumpkin Patch
223-3023

Food, Cafes and Restaurants:

Maple Valley Cafe: early breakfast, lunch, and take outincluding wraps, pizza, great iced coffee, groceries and gifts on Route 2 in Plainfield Village.
Plainfield Food Coop: lots of healthy and organic produce and supplies in downtown Plainfield Village; open to non-members.
Rainbow Sweets : cozy bistro in Marshfield Village whose brioche have been written up in the late Gourmet Magazine and where you might share table space with local writers like David Mamet; Bill, the proprietor, loves to chat.
Ben and Jerry's Factory tours and samples!
Pie in the Sky has a much more selective listing of restaurants in both central Vermont and in towns you may be passing thru on your way into Pie

Hiking, Fishing, Boating, Horse Back Riding, Birding. and Swimming:

Groton State Forest: the largest (25,000 acres) state-owned forest land in this part of Vermont with numerous opportunies for hiking, fishing, boating, horseback riding, and swimming; for a short hike with a great view, try "Owls' Head".
Lord's Hill: one of the very few tracts of old-growth timber left in Vermont or anywhere in the East; nice hike along an old railroad bed to get there. Lord's Hill
Birding: guided tours with Brian Pfieffer

Canoe or Kayak Tours: Umiak Outfitters: one example: http://umiak.com/htm/winooskitour_icecreamfloat.html
Eden Dog Sled Tours Eden Dog Sled Tours


Marshfield Reservoir: plenty of room for swimmers, fishermen, and waterskiiers.
Winooski River: the headwaters of Vermont's biggest river are canoeable and fishable for trout in season.
Marshfield Town Forest accessed from across the small valley where Pie in the Sky is located, or from Hollister Hill Road

Joe's Pond Association
(restaurant, boat rental, cottages)
Boat rental: kayak rentals Clyde River Recreation kayacks, canoes, small sail boats, motor
Horse Back Riding: Trail rides in Plainfield Village
T-N-T Stables riding small trail loop near the property in Barre, or riding in a rink, their horse or yours. Also day camps in the summer. 802-476-0541
Biking: Millstone Hill biking trails and granite museum and shops-- Websterville


Historical Sites:

Fairbanks Museum and Planetarium : one of America's better small museums in St. Johnsbury, 25 miles away on Route 2.
Kent Corner: historical district of old homes and mills in next-door Calais.
Old Schoolhouse Common: Marshfield's former school which now houses the town offices, public library and some business incubator spaces.

Dog River Brewery
Old Schoolhouse Common: Leo Foy 1400 US Route 302 Berlin, VT 05641 802-505-4053 facebook.com/dogriverbrewery kelly@dogriverbrew.com Local hand-crafted beers. House and seasonal beers available for on-premise consumption in our beer hall. Crowlers and kegs available for take away
Dog River Brewery Leo Foy Skiing:
Downhill: We are within an hour's drive of Burke Mountain , Mad River Glenn, Sugarbush and Stowe .
Cross-Country: Do it here at Pie in the Sky on the groomed snowmobile trails.
Snowmobiling:
Music Theatre, and Dance:
Other Attractions: